Global Perspective Symposium
About the GPS Program
GPS provides a solid platform and opportunity for students to deepen their connections with SDSU's international community, build cross-cultural understanding and facilitate faculty members to creatively internationalize their course content while developing global citizens.
In doing so, GPS brings cross-cultural student panelists into the classroom. These international scholars present on various personal global and cultural perspectives related to the topics chosen by professors.
Faculty also receive the opportunity to host GPS ambassadors' panels throughout the academic year to expose students to the global learning experience, preparing them for success in a highly globalized world.
GPS is offered at no cost to SDSU faculty members across all disciplines, colleges and schools.
Global Perspective Symposium
Internationalize Your Course!
Faculty Can Apply to Program Supporting their Curriculum Internationalization and Global Learning Activities
Faculty members are encouraged to apply for the Global Perspective Symposium (GPS) program, which offers SDSU faculty members opportunities to host GPS panelists in their classrooms to infuse an international dimension to internationalize their curriculum at home.
The program, offered by International Affairs, is part of the unit's Curriculum Internationalization Efforts. Faculty should apply to GPS if they would like to also:
Infuse course teachings, assignments and projects with a global perspective
Bring international scholars into the classroom and expose students to a global learning experience
Prepare your students for success in today's globalized workplace
Host international students and scholars in your classroom to share their global perspectives and cross-cultural experiences with your students
Application Details
SDSU faculty members who would like to host the GPS Ambassadors in their classrooms are encouraged to submit their Faculty Application Forms to the Program Coordinator by Jan. 15 for each spring semester and by Aug. 15 for each fall semester.
Accommodation can be arranged by emailing to the GSP program coordinator at [email protected].
Faculty members can also reach out to the GPS Coordinator by emailing [email protected] to schedule a Zoom meeting to learn more about GSP and how their students can benefit more from the program.
This is a first come, first served program. Faculty members are encouraged to apply as early as possible to secure their desired time. Each faculty member must apply individually when they want to host the GPS ambassador panel.
Please note: It remains the responsibility of individual faculty members to ensure that any changes to course curricula are approved through appropriate academic and administrative channels whenever applicable.
Important Dates to Note:
Jan. 15: The deadline to apply to host GPS in the spring
Aug. 15: The deadline to apply to host GPS in the fall
Recognition
Faculty members who participate in the GPS program to internationalize their curricula are highlighted on the GPS webpage for their efforts to internationalize their classrooms.
Benefits to Host the GPS Program
The GPS program panels facilitate SDSU faculty members to infuse international dimensions and enrich their curriculum internationalization process. The program is offered throughout the spring and fall semesters. Other benefits include:
Develop culturally competent citizens
Prepare graduate to become more competitive in global workplace
Develop students into global citizen graduates ready to navigate globalized workplace
Offers students opportunities to learn about new cultures and global perspectives from the comfort of their classrooms
Develop globally compassionate leaders
Develop ethical innovators
Build stronger campus students' cross-cultural relationships
Improve graduate global employability
Increase international awareness
Deepen students' global engagement with global issues
GPS 2021-22 Academic Year Highlights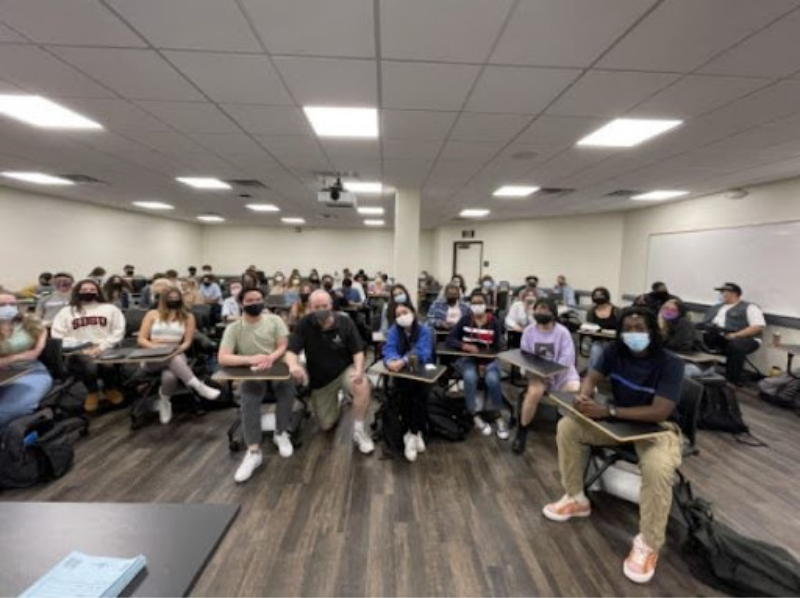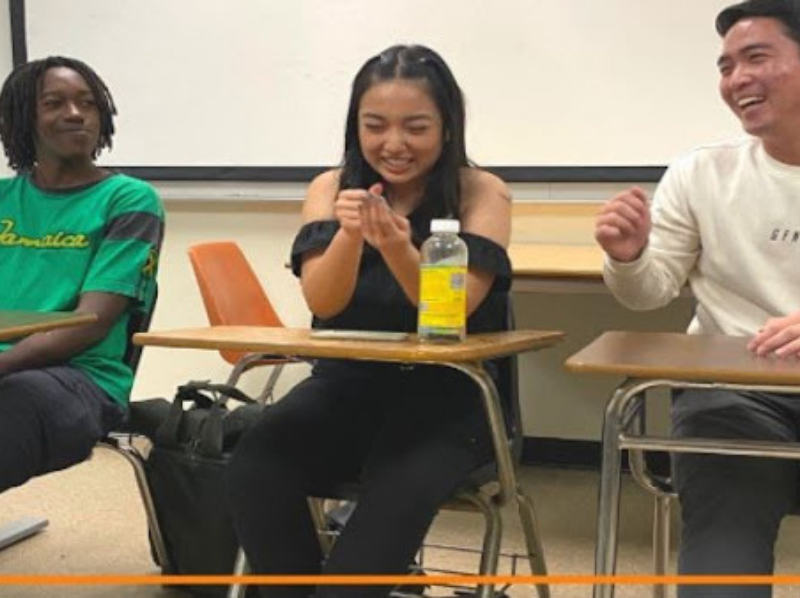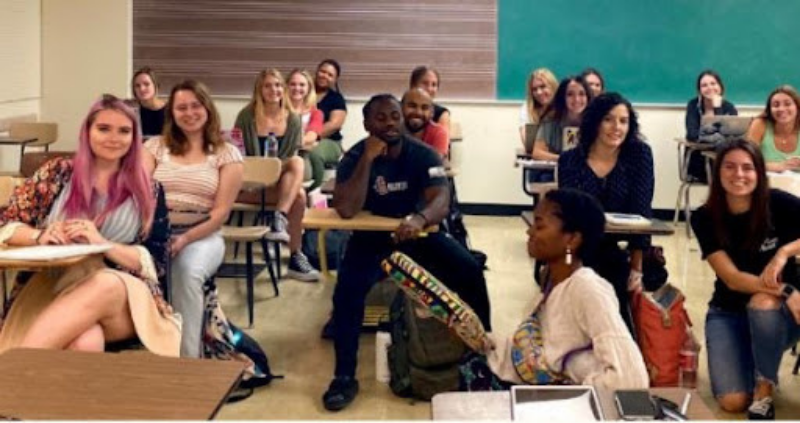 Topics Covered by the GPS Program
Topics covered by the GPS ambassadors vary widely based on academic disciplines as preferred by professors. This program is for faculty members to diversify their classroom content. They are the ones who suggest topics to be discussed by the GPS ambassadors. Here are some examples of some of various topics that are covered by the GPS ambassadors:​
Anthropology
Business & Culture
Business Intercultural Communication
Children's Literature
Climate Change and Sustainable Practices
Collectivism & Individualism in Society
Community Health Policies
Diplomacy
Environment & Climate Change
Fashion Industry
Family & Gender Roles
Food and Culinary Arts
Foreign Affairs
Geography
Hospitality & Tourism Industry
Human Rights
Intercultural Communication
Intercultural Communication
Interdisciplinary Studies
International Business
International Security
International Security Studies
International Studies
International Trade
Music and Dance
Political Science
Public Health
Religious Studies
Science, Technology and Society Studies
Social Engineering
Social Exclusion and Inclusion
Social Innovations
Social Science
Sustainability
Theater, Television, and Film
Transborder & Immigration Issues
UN Sustainable Development Goals
Urban Studies
Women in STEM
Women's Studies
Women & Gender Equality Studies
And many more