International Affairs
Connecting SDSU to the World. Abroad and at Home.
HOW CAN WE HELP?
We're here to serve you and partner with you.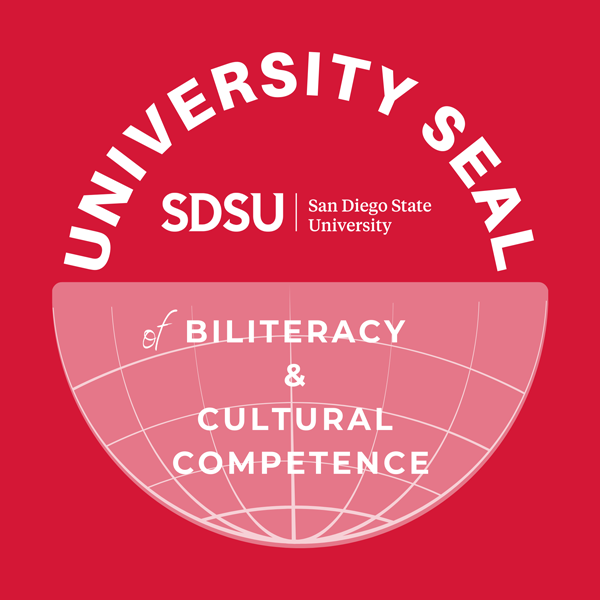 University Global Seal of Biliteracy

SDSU's University Seal of Biliteracy and Cultural Competence (USBCC) is a digital badge that SDSU students can earn by participating in a cultural and linguistic immersion experience and demonstrating Working Proficiency through standardized testing that covers reading, writing, listening, and speaking in a language other than English.
Contact Us
Monday - Friday 9:00 am to 4:00 pm
International Affairs AVP Office
5500 Campanile Drive
San Diego, CA 92182