ACE INTERNATIONALIZATION LAB
SDSU International Affairs joined the American Council on Education (ACE) as part of the Fall 2020 internationalization Laboratory cohort. The ACE Internationalization Laboratory is structured around the ACE Comprehensive Internationalization framework, and will guide our campus through strategic planning to internationalize students' SDSU experience and advance the International Affairs mission to inspire globally conscious citizens.
Learn more about what this means for SDSU.
Learn more: SDSU Participates in Prestigious Internationalization Laboratory
The ACE Internationalization Laboratory will guide the creation of a global strategy in support of SDSU's Strategic Plan - We Rise, We Defy; Transcending Borders, Transforming Lives.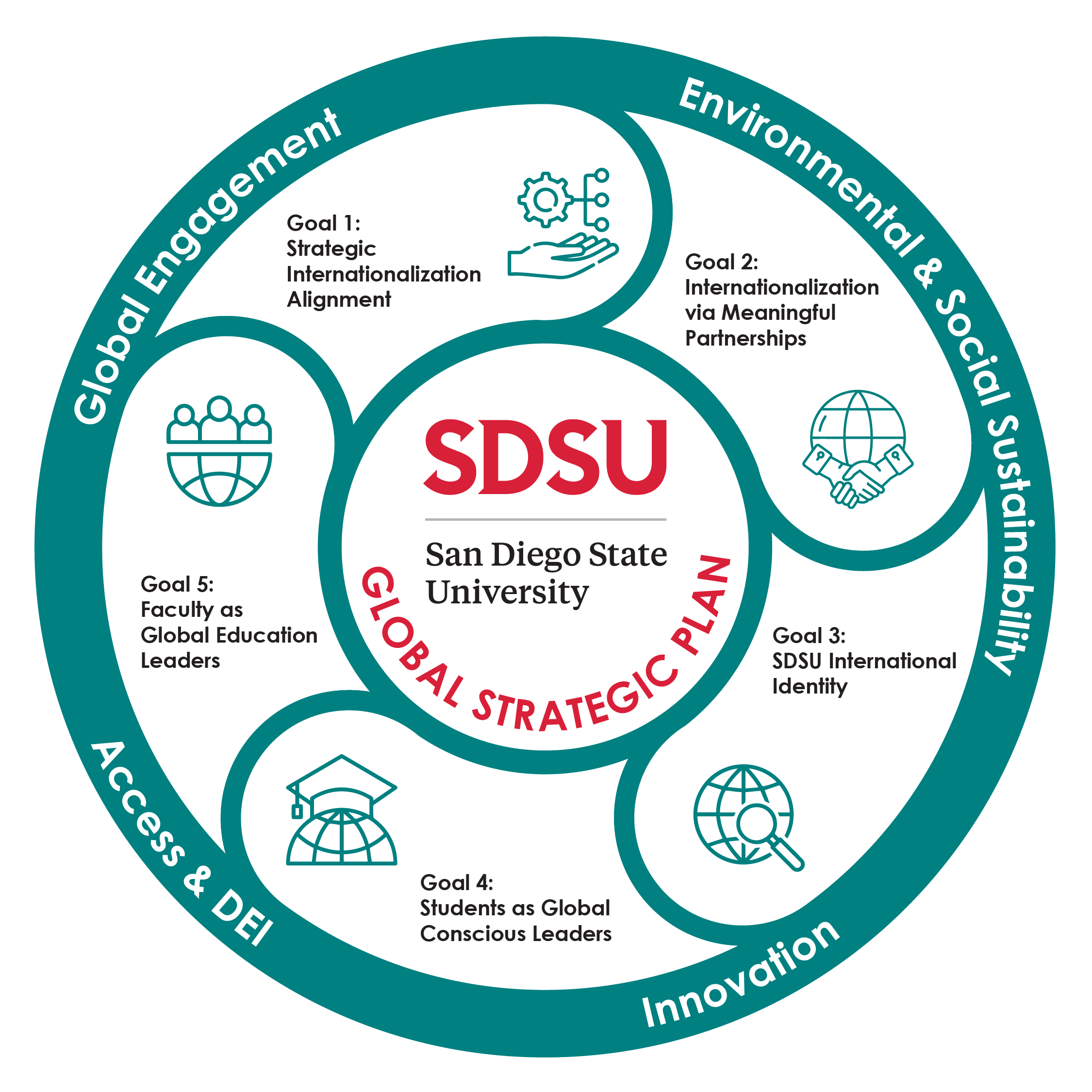 SDSU's Global Strategy Implementation team has identified three central values 1) Access, Equity, Diversity, and Inclusion, 2) Transborder Engagement, and 3) Sustainability as common threads underpinning the work in the following six focus areas.
Articulated Institutional Commitment and Administrative Structure
Faculty Policies and Practices
Collaborations and Partnerships
International Student and Scholar Experience
Global Education Opportunities
Curriculum, Co-Curriculum, and Learning Outcomes