Directions, Map & Location
The International Affairs Complex is located on the west side of campus, north of Viejas Arena, on the corner of 55th Street and Canyon Crest Drive. The nearest parking is Parking 12, located down the hill from the IAC.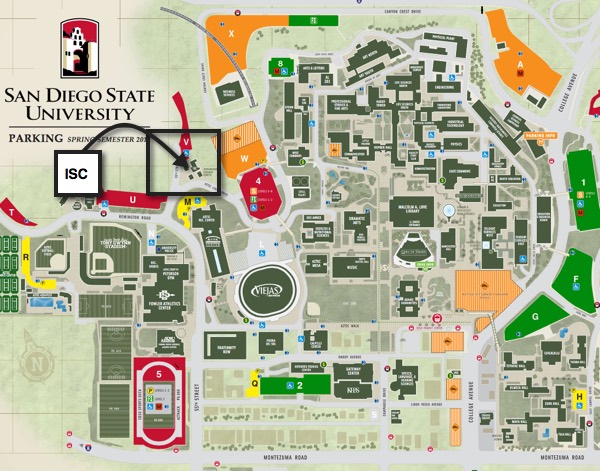 Directions to International Affairs Complex
Exit I-8 at College Avenue (southbound).
Follow College Avenue south to the third light at Montezuma Road.
Turn right and follow Montezuma Road west to 55th Street.
Turn right on 55th Street and follow it north to the third traffic light, past the Aztec Recreation Center (on the right).
At the intercection of Remington Road and 55th Street (the University Police building should be on the left), keep right on 55th Street.
Turn right on Canyon Crest Drive. The IAC and the Passport Office are on your left. Continue down the hill and turn left into Parking 12.
Please remember that parking permits are required at all times on campus.
Google maps directions to SDSU International Affairs Complex.

International Affairs Complex mailing address
International Affairs Complex
San Diego State University
5500 Campanile Drive
San Diego, CA 92182-5101