A global education experience is a wonderful growth opportunity: you get the chance to experience a new culture, absorb a new language, and explore all the facets of your identify in a global context. This could include expressing your sexual and gender identity in new ways.
Cross-cultural challenges
Assimilating into a new culture means facing new challenges — and this is true for all students who study abroad. A further layer of complexity often confronts students who identify as LGBTQ+ when navigating local attitudes around sexual identity.
Challenges that students in the LGBTQ+ community often face before and during a global education experience include:
Uncertainty about living authentically abroad
Different cultural perceptions and attitudes towards LGBTQ+ identities
Assumptions that the LGBTQ+ community is a monolith
Laws prohibiting sexual orientation, nonbinary gender, or same sex relationships
Lack of nonbinary gender options on legal documents, housing abroad, etc.
Stereotypes (both positive and negative) based on appearance/culture
While many of the items listed above seem negative, considering these factors when choosing a program and preparing for departure will help you to prepare, and will ultimately contribute to a safer and more enriching experience. Reflection about your identity and debriefing with trusted peers and program staff when challenges occur can open up opportunities for conversation, learning, and growth. Find more great information on the Diversity Abroad website.
Learn about your host culture before you go
Attitudes and tolerance toward gay, lesbian, bisexual, and transgendered people vary widely, even within the U.S. Some countries are more welcoming and legally protective than the U.S., while others may be less accepting. All students need to be aware of the legal issues related to sexuality in other countries. LGBTQ+ students need to be especially informed regarding the receptivity and social climate of their host country.
Before you go abroad, find out what kinds of legal rights LGBTQ+ persons have in your host country. For example, in some countries, homosexuality is illegal. You'll also want to research what kinds of behavior are appropriate for friendship and dating. Two people of the same gender kissing or holding hands often has a different meaning abroad than it does in the U.S. (Find more great information on the Diversity Abroad website.)
Before you leave the U.S., learn as much as possible about the culture-specific norms of friendship and dating for relationships between people of any sexual orientation. Become informed and be aware of the attitudes, customs, and laws of your host country. Keep them in mind so you can have a safe and rewarding experience abroad.
No matter where you're headed, it's important to inform yourself of important safe sex practices, and learn about sexual safety abroad.
Finding friendly people and places
LGBTQ+ life exists just about everywhere, but its degree of visibility varies widely. As you get to know people and places in your host country, you'll probably want to search out welcoming institutions and hangouts. Contact with local support networks and LGBTQ+ communities can help ease your transition and provide a base to explore your sexual identity in the host culture.
Campus resources
Transgender TSA tips
TSA body searches can present potentially serious concerns for transgender people, who can be outed against their will or face bias and harassment. The Transportation Security Administration (TSA) acknowledges concerns that members of the transgender community might have regarding security screening processes at U.S. airports. Find travel tips that explain the various screening processes and technologies travelers may encounter at security checkpoints.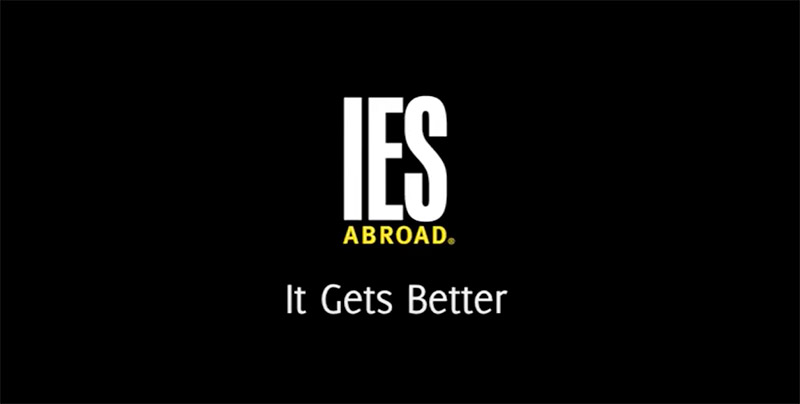 Studying abroad is one of many ways that students can learn about and meet members of the LGBTQ+ community and their allies around the world. The It Gets Better Project helps spread the message to LGBTQ+ young people internationally that a bright future is in store for them.