A Cause for Celebration
SDSU Imperial Valley held a party for the community to celebrate Mexico's Independence Day and raise funds for scholarships. We were there to capture the fun.
By Daniella Rodiles
This story was published in the Fall 2023 Issue of SDSU Magazine.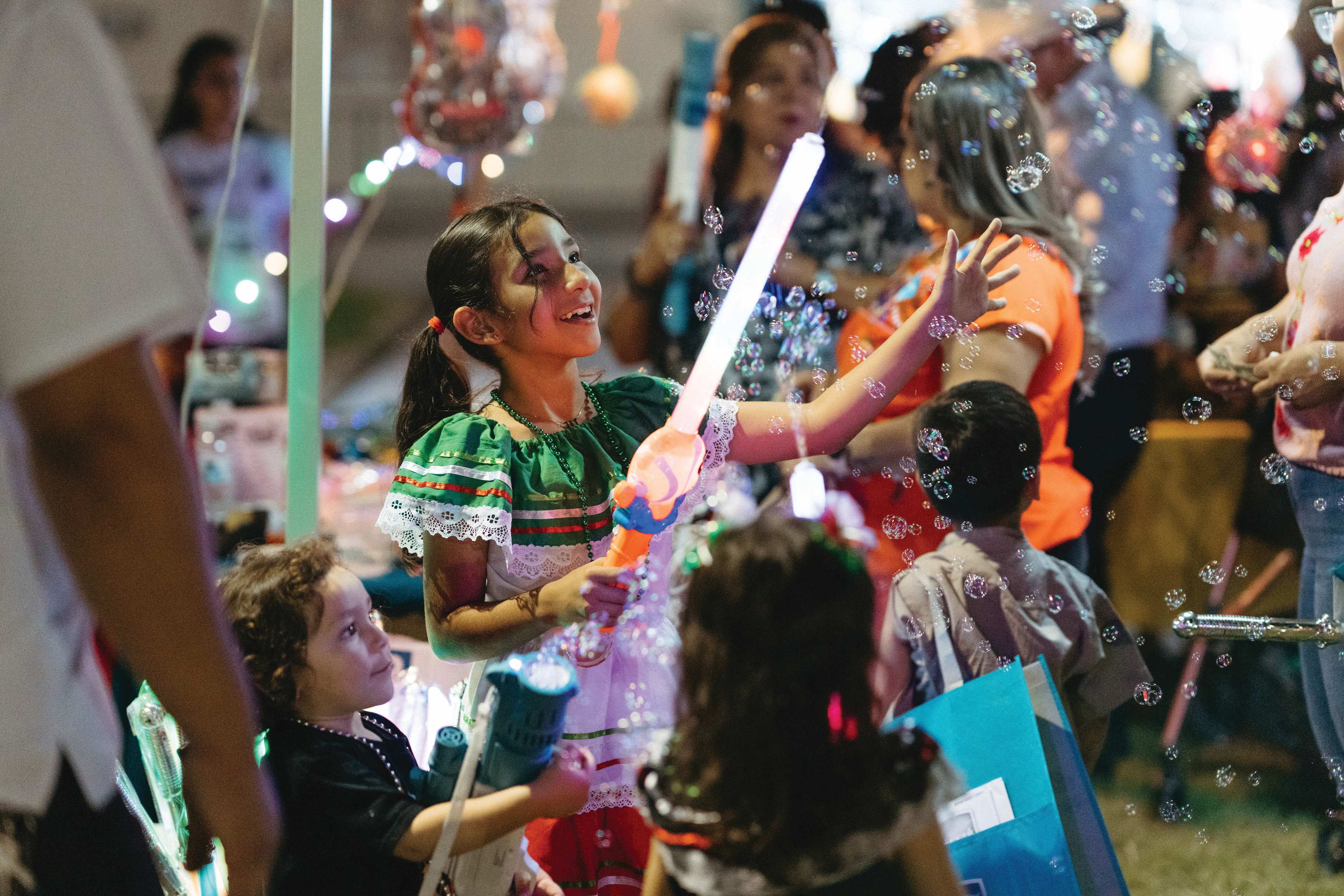 WHAT
SDSU Imperial Valley, Consulate of Mexico in Calexico and the Calexico Rotary Club hosted the first Mariachi sin Fronteras Festival in celebration of Mexico's Independence Day

WHERE
SDSU Imperial Valley in Calexico, Calif.

WHEN
Sept. 16, 7–10 p.m.

WHY
To bring the community together and raise money for scholarships for local high school and SDSU Imperial Valley students looking to begin or advance their higher education journeys
Dressed in a traditional Mexican blouse commonly used in celebratory occasions, SDSU Imperial Valley Dean Gina Núñez-Mchiri (below) welcomed more than 1,000 people from the area and emphasized the importance of gathering as a community.
The crowd then sang and danced along with Mariachi Amanecer (pictured), Mariachi Aurora de Calexico, Norteño Corona Group and the folkloric dance crew, Sunshine Folkloric of El Centro (pictured). Not to be outdone by the grown-ups, children showed their best dance moves in front of the stage.
Pictures from the event