Tell Me a Story: Full Circle
A young Cody Harris participated in a speech study at an SDSU lab in 2012, and now, a decade later, he returns as an SDSU student researcher to analyze the data he contributed as a child.
By Cody Harris as told to Peggy Pico
This story was published in the Fall 2023 Issue of SDSU Magazine.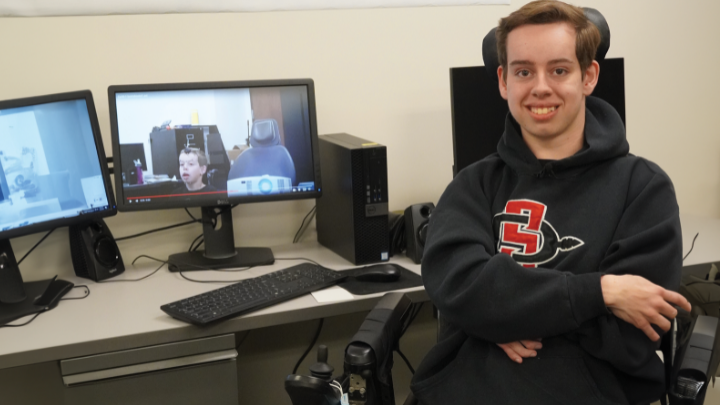 As a 10-year-old, Cody Harris spent the day with a dozen sensors taped to his face while he repeated phrases into specialized motion-capture cameras inside a Speech, Language, and Hearing Sciences lab at SDSU. It was 2012, and he was excited to participate in the new (and still ongoing) research study "Speech Movement Characteristics of Children With Cerebral Palsy," which is supported by grant funding from the National Institute on Deafness and Other Communication Disorders. Now, about a decade later, he's back in the same lab — this time as an SDSU student researcher, analyzing the data he provided as a child.


SDSU wasn't the first or the last research study I participated in as a child that focused on cerebral palsy. There were many — and I remember being eager to chip in for science. Looking back, I'm grateful for the experience because it set me on a path I couldn't have predicted as a fifth grader.

People with cerebral palsy usually face challenges with controlling their movements. Sometimes, we find ourselves moving involuntarily too quickly, too slowly or when we don't want to move at all. The physical effects can vary. It's usually diagnosed at birth or by age 2, and we live with it our entire lives.

But CP doesn't just affect our limbs. It often impacts our ability to control speech muscles. Oddly, that's been historically under-explored in research, which is why this study is still essential and used today.

The study at SDSU stood out to me more than the others. It fueled my curiosity. I kept asking myself, What's happening here? And why?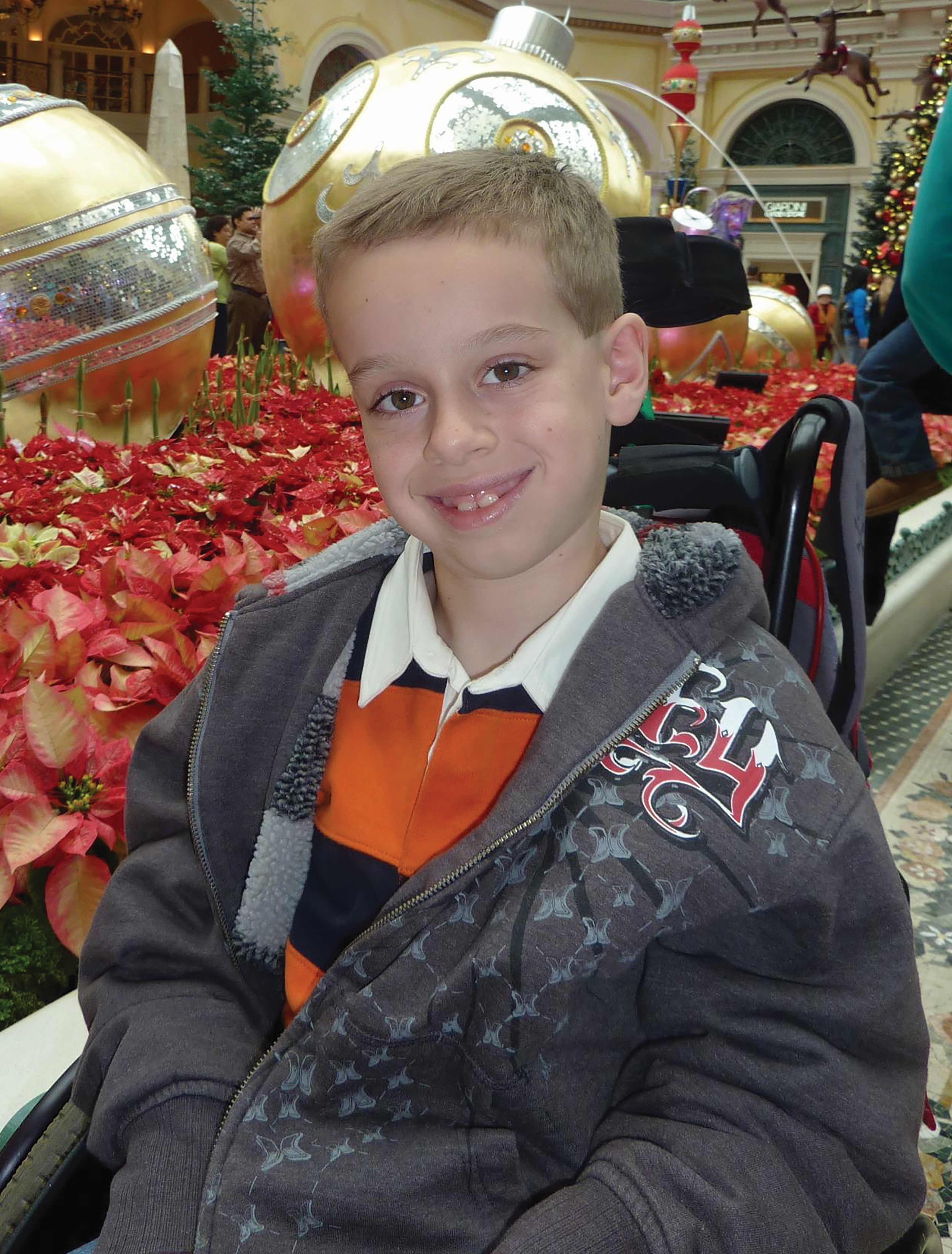 As I grew up, I decided to flip the script and go from being a participant to becoming a researcher. This helped me understand the behind the scenes of what was happening to me and others like me.

That's how I found myself back at SDSU, choosing kinesiology as my major. Kinesiology — the study of how our bodies move — is perfect for me. As students, we delve into everything from anatomy and physiology to the physics of movement. And for someone like me, who faces unique mobility challenges, it was an opportunity to demystify the science behind my own body's quirks. It's like looking at the mirror and saying, "Hey, I get it, and let's figure this out."

When I was a first-year student at SDSU, I wanted to figure out how to get involved in research. So, I literally Googled "SDSU research labs." And there it was: The lab I went to as a child. I took a chance and emailed Dr. Ignatius Nip, the Speech, Language, and Hearing Sciences director and the study's lead. He remembered me from almost 10 years ago, and before I knew it, I was back in his lab. It's surreal: This time, I was a student researcher, working on the same study I participated in as a child, analyzing my own data. We're combining the older data with new technology to gain valuable insights into speech movement in children.

My ultimate goal? Medical school. I want to be a medical doctor working with people who have neuromuscular disabilities. I believe that as a patient and a medical provider, I can bring something unique to the field.

After all, when you visit a doctor, you want someone who understands you and who's been in your shoes. I want to be that person.