I Still Haven't Found What I'm Looking For
When JFK visited San Diego State in 1963, he wore a black commencement gown. In the years since, it's gone missing. Can you help SDSU historian Seth Mallios find it and other missing items?
By Seth Mallios
This story was published in the Fall 2023 Issue of SDSU Magazine.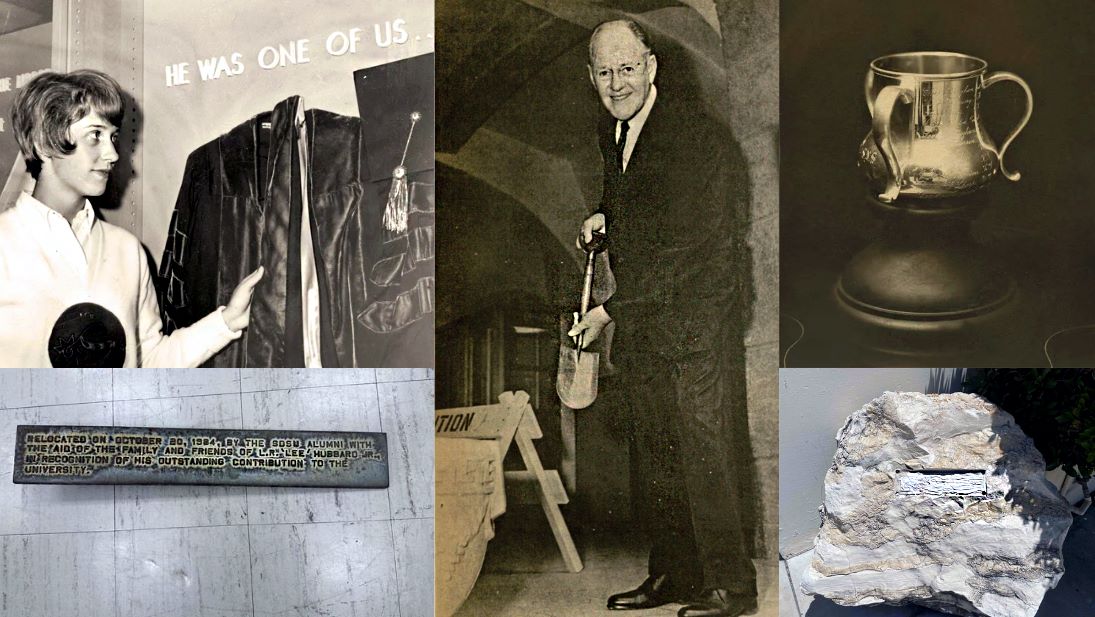 An underground cistern at the base of Hardy Memorial Tower. Homemade Foreign Legion hats worn by San Diego State students in the 1940 spoof of Beau Geste that was banned by Paramount Pictures. And a secret message carved in wet cement by a former SDSU president. Despite these discoveries (and many more) made during the creation of the new book Historic Walking Tours of SDSU (click here for the story), don't for a second think that my team, which includes university history curator graduate research assistants Shannon Farnsworth and Jamie Bastide, and I found everything. In fact, many intriguing university items eluded our grasp — and still remain at large. They span the past century, tie to some of SDSU's most important moments and are tantalizing embodiments of a material past that is just out of reach … for now. That's why we're asking you to help us solve these three mysteries.
JFK's Commencement Gown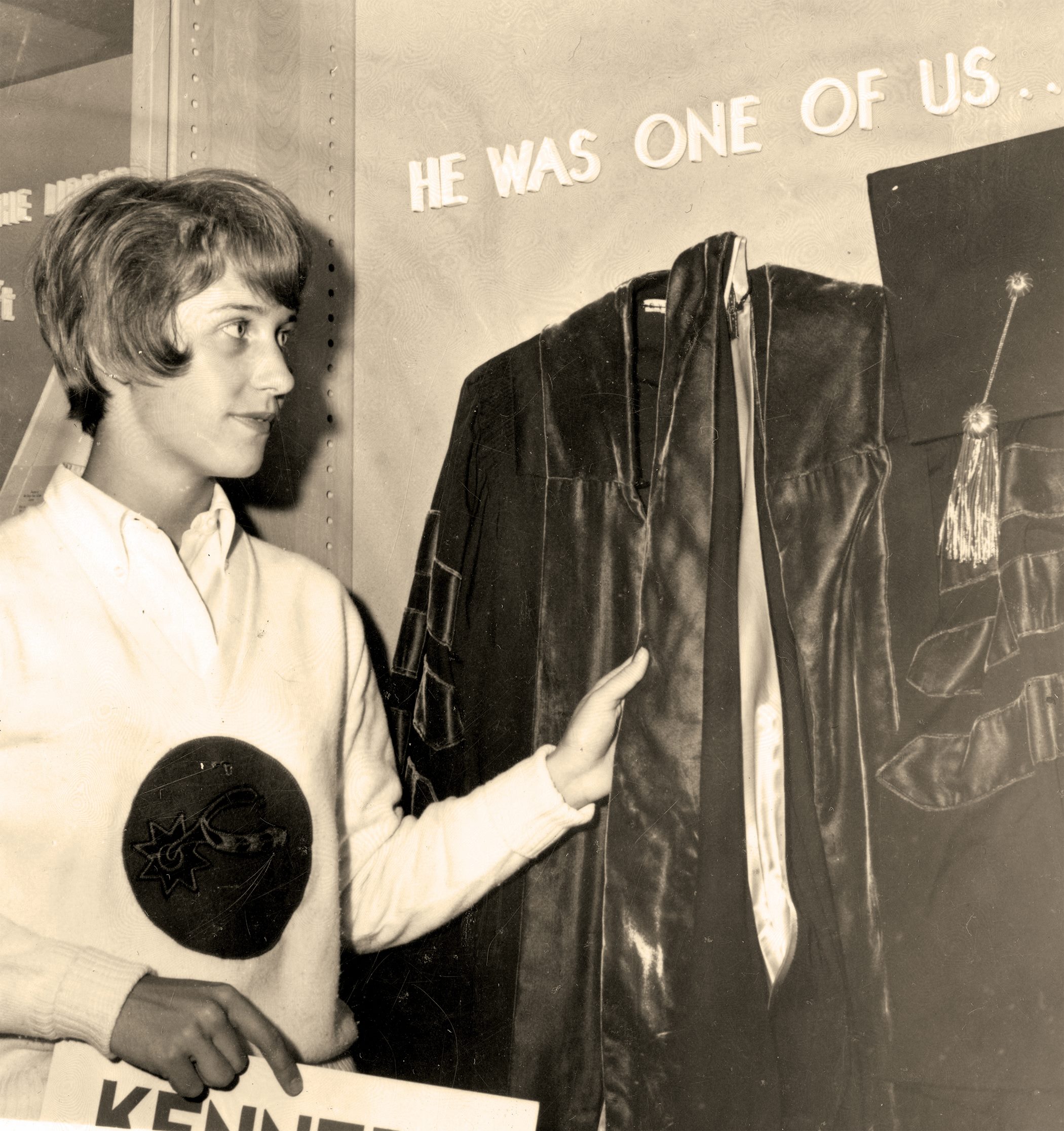 It is mind-boggling that no one can find the graduation gown that President John F. Kennedy wore during his historic visit to San Diego State in 1963. We can trace the movement of the ceremonial robe after JFK's commencement address at the Aztec Bowl: 1) Kennedy gave it to student Jeanne Powell (pictured here), 2) Powell passed it to SDSC President Malcolm Love, 3) Love kept it in his office until 4) he allowed it to become the centerpiece of a campus exhibit, but then 5) the gown was transferred to the California State College chancellor's office, where 6) it seemingly vanished.
Ground-Breaking Shovel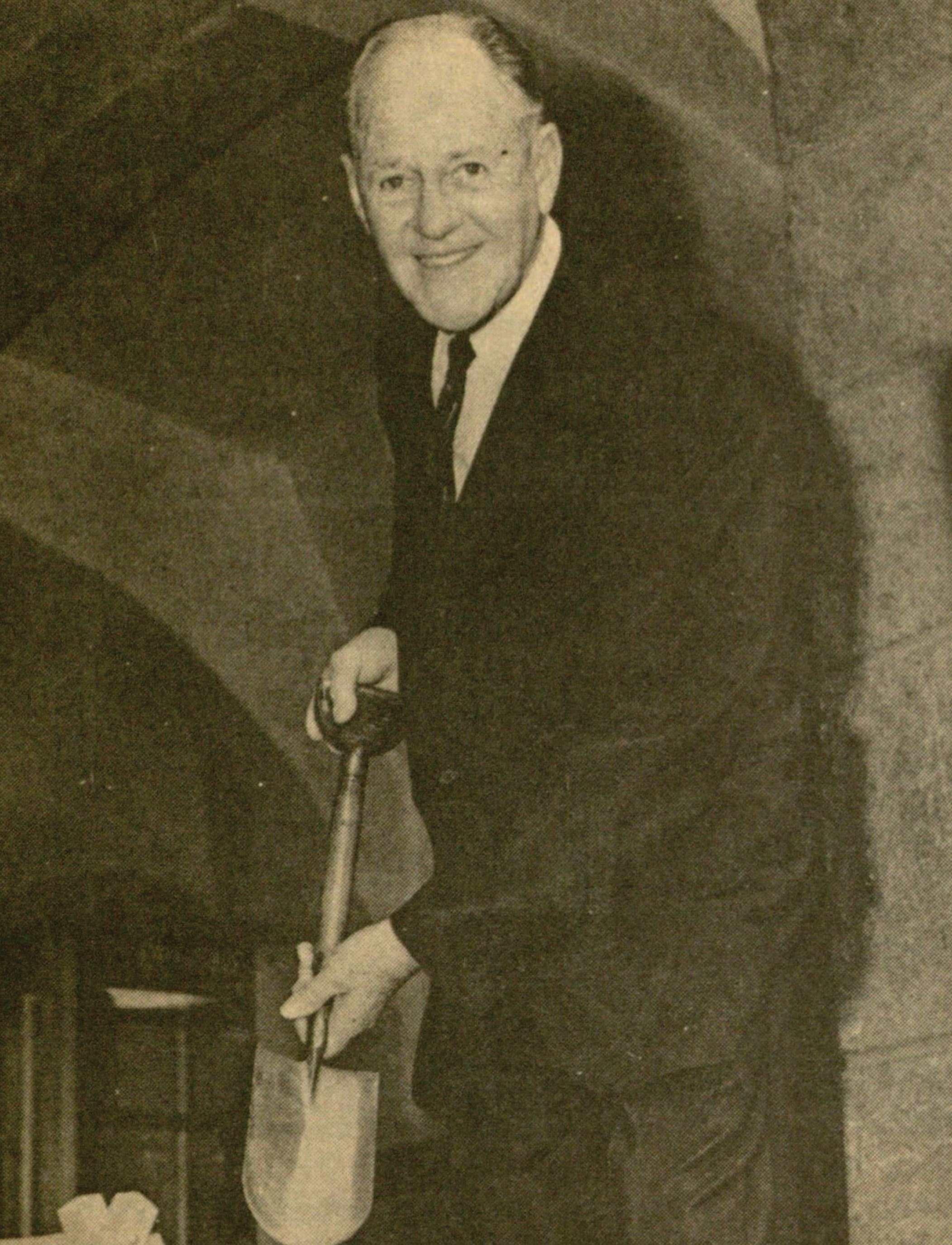 Gordon Gray (not pictured) from the state board of education used this silver-plated shovel at the Oct. 7, 1929, groundbreaking ceremony for the new administration building, the first in a large expansion. In fact, a San Diego Union article said the shovel was ordered by alumni students and was "to be prominent in the new school's collection of souvenirs." We're trying to resolve that last part. The diminutive two-and-a-half-foot spade was last seen on Founder's Day in 1964 when San Diego State's first graduate manager, Alvin H. Morrison, posed with it for this picture.
Silver Cup Football Trophy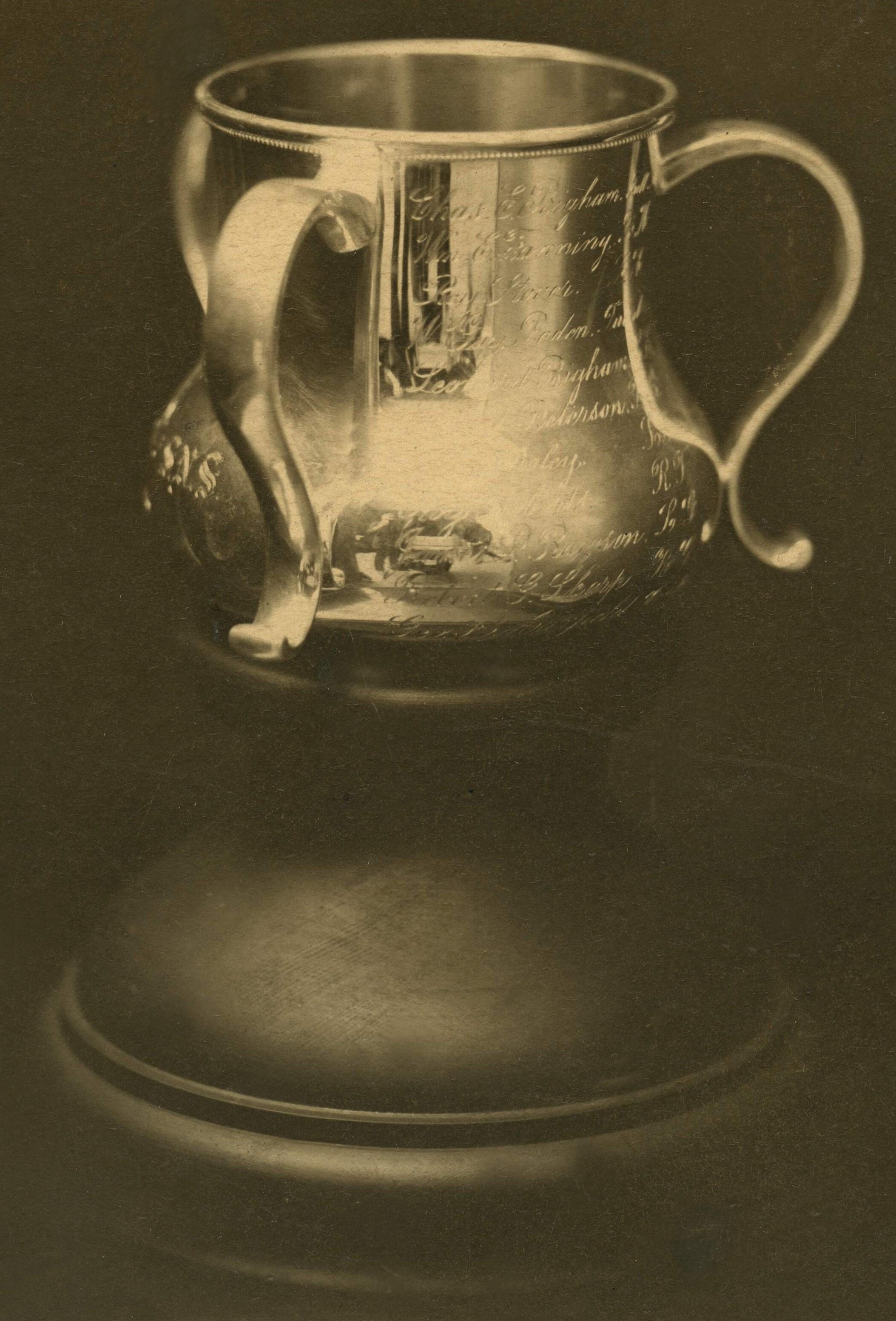 Long before SDSU developed fierce athletic rivalries with Fresno State and BYU, the institution — then known as the State Normal School of San Diego — had a high-stakes Thanksgiving Day football game against Russ High School (the precursor to San Diego High School). From 1900 to 1905, the victorious pigskin players held bragging rights for the year and even had their names engraved on this spectacular silver cup, but the distinctive trophy is nowhere to be found.
Rock at Administration Building and Hubbard Plaque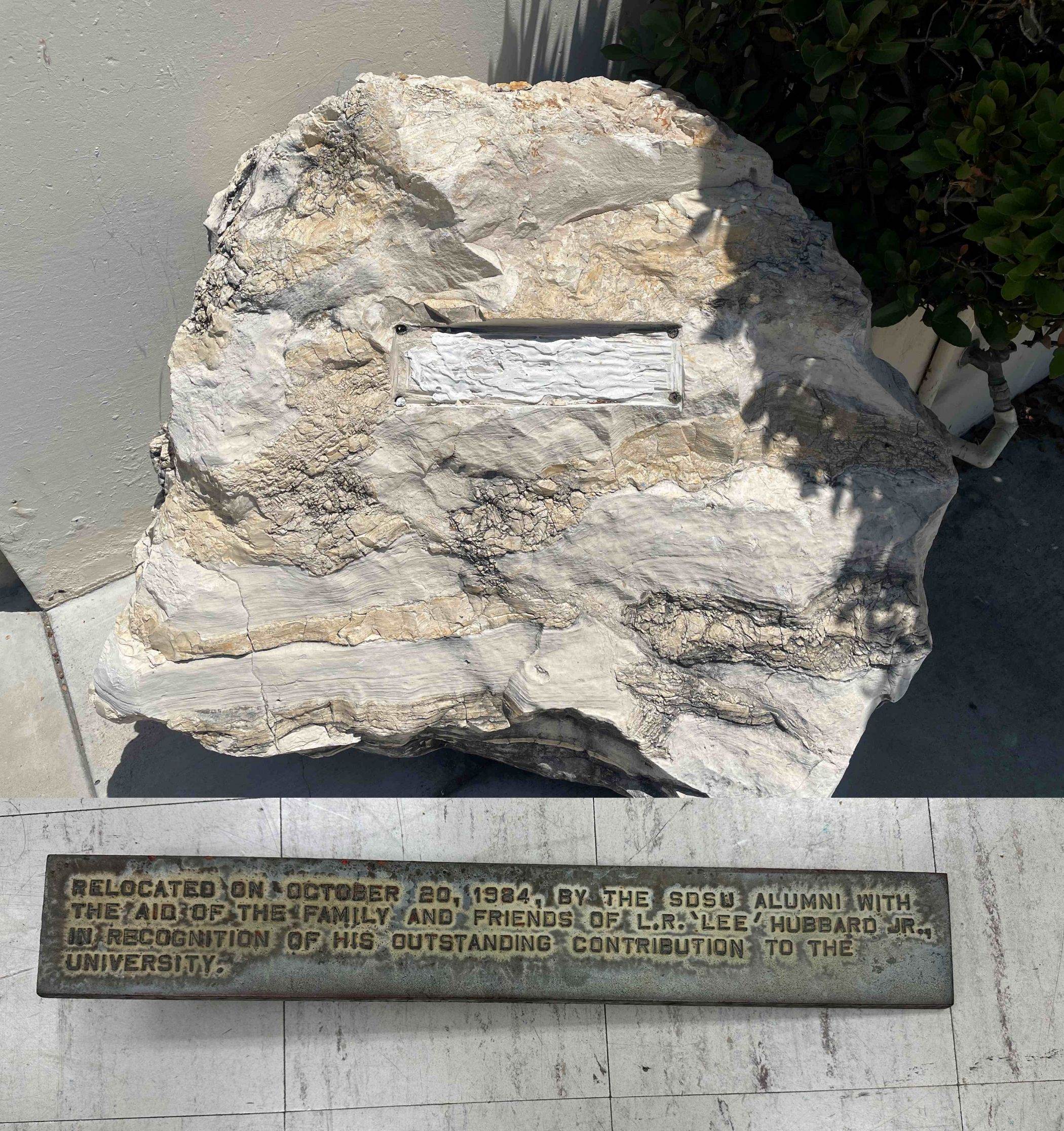 SDSU has a rock without a plaque and a plaque without a rock, but the pieces don't match. Just north of the Administration Building's main entrance is a large boulder with a deep rectangular groove that clearly once held a metal marker, but there are no records as to what it commemorated. Likewise, we recently rediscovered this 1984 plaque in honor of L.R. "Lee" Hubbard, Jr., but we have no idea of its original location. While Scientology founder L. Ron Hubbard did attend San Diego Normal School's teacher-training lab-school as a child, this marker has nothing to do with him. It instead nods to the former San Diego councilmember with a strikingly similar name.
Fake Fight atop Hardy Tower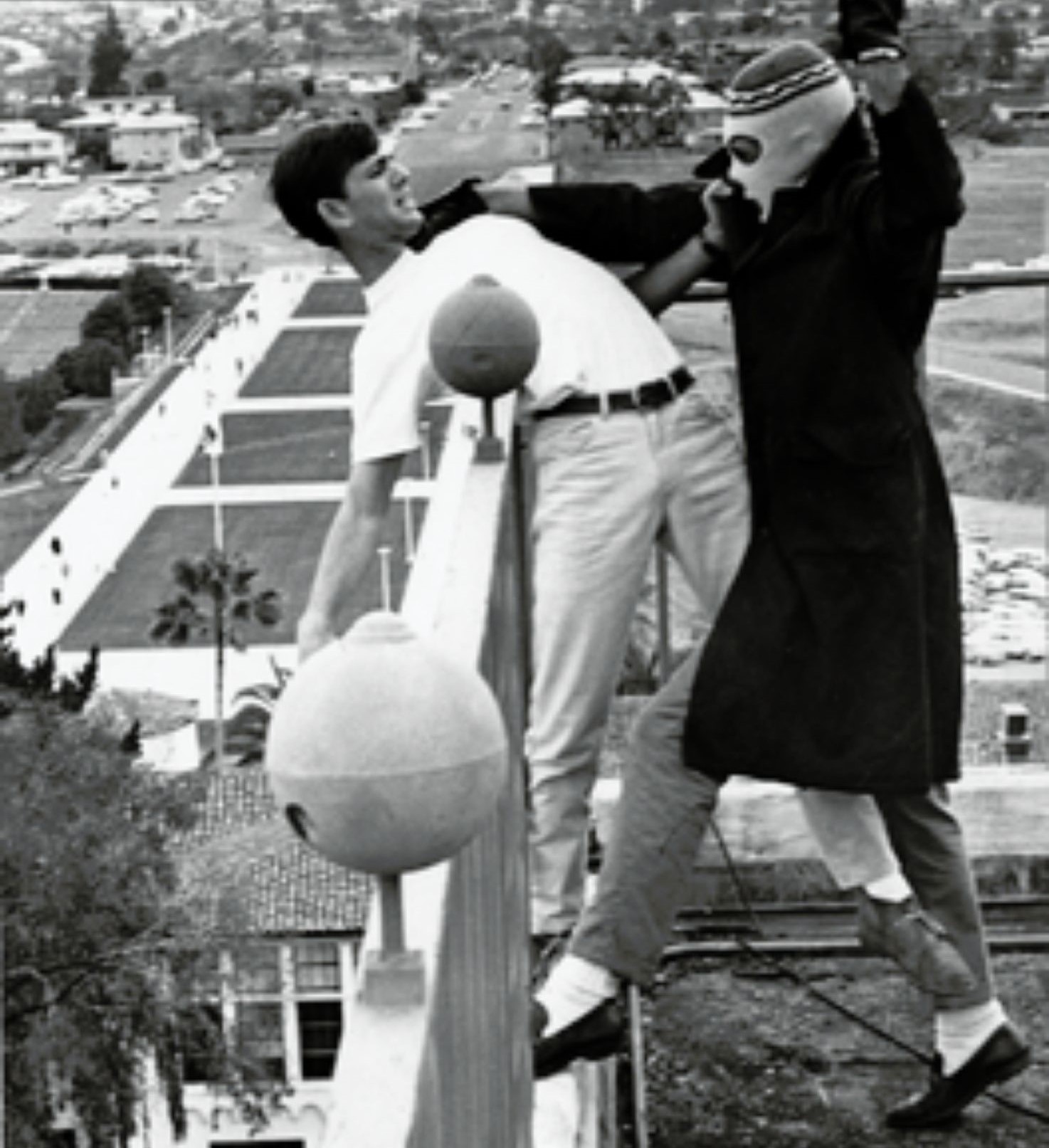 SDSU Special Collections and University Archives has tens of thousands of fantastic photographs relating to campus history, but this image from the 1960s has to be the strangest… Who are these people? What are they doing atop Hardy Tower? And are penny loafers a wise footwear choice for such a dastardly activity?
Have a lead?
If you have any information on where these items might be, reach out to the author directly: